Presents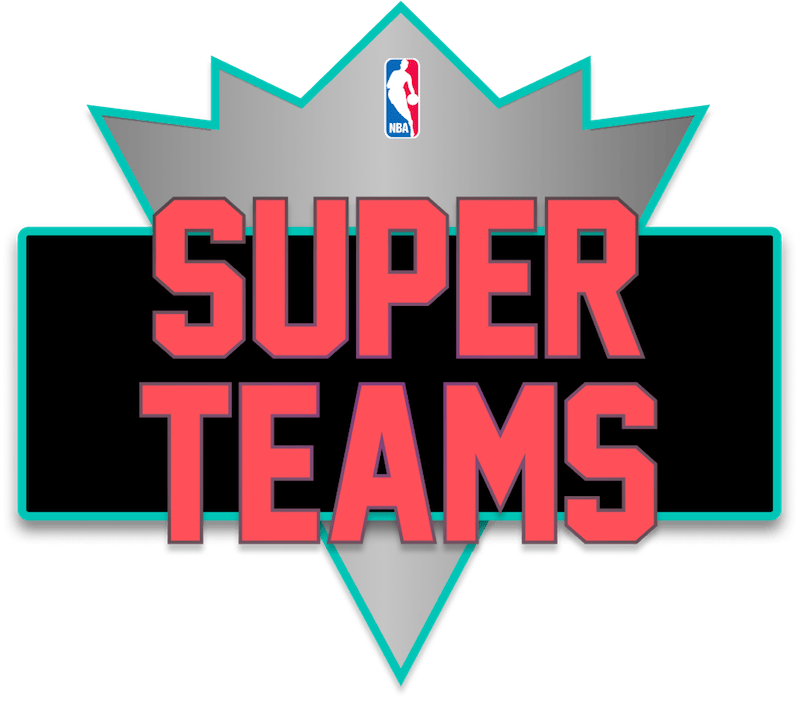 October 2017
After the 2017 NBA finals, LeBron James said, "I don't believe I've played for a superteam." This comment raised some eyebrows, since the formation of the 2011 Miami Heat is often considered the definition of a modern-day superteam. But with the Big 3, The Decision, the 2017 Warriors, and the most recent off-season, does LeBron have an argument? What is a superteam, really? Let's try to support or debunk LeBron's belief by defining what a superteam is, with data.
Let's agree that a superteam starts with a player acquisition (via sign or trade, not from the draft), and has at least three stars. Adjust the settings below to see how it affects the list.
Age ▾
Metric ▾
Rank ▾
Yrs Ago ▾
Star ▾
Age

How old is too old? If a player is past their prime, we might want to exclude them.

Metric

What metric are we using to rank players?

Rank

Where should all of the team's super players rank among the NBA?

Years ago

Within how many seasons back did they achieve this ranking?

Superstar

Team must have one superstar (top 5 player) from the previous season.
What the experts think
What the experts think
In conclusion, LeBron James has most definitely maybe played for a superteam at some point in his career.
Methodology
H/T to Felix for posing the initial question. Data was collected from Basketball Reference and NBA Stats. Seasons where a player did not exceed the minimum required minutes played (1,500 with two exceptions for shortened seasons) were not included. Player Impact Estimate (PIE) was only available starting in the 1996 season. The NBA added a third All-NBA team for the 1989 season, when the league expanded to 30 teams.