30 Years of
American Anxieties
What 20,000 letters to an advice columnist tell us about what—and who—concerns us most.
What should a woman do when her husband chooses to spend time with his new pet monkey, rather than sleep with her? How does one counsel the mother who is so concerned about her daughter's girlfriend that she's considering casting a spell as a last resort? What about the wife who walks in on her husband of 23 years having sex with her brother? And what of the more mundane issues? Say, family squabbles over coarse behavior, or an ambivalent heart?
For more than half a century, Dear Abby—America's longest-running advice column, first penned by Pauline Phillips under the pseudonym Abigail van Buren, and today by her daughter, Jeanne—has offered counsel to thousands of worried and conflicted readers. Syndicated in more than 1,200 newspapers at the height of its popularity, it offers an unprecedented look at the landscape of worries that dominate US life. The column has been continuously in print since 1956. No other source in popular culture has elicited so many Americans to convey their earnest concerns for so long.
The Issues We Worry About Most
After poring over thousands of questions, we've identified recurring concerns voiced by Dear Abby readers. Let's focus on some of the most debated topics from the past half-century: sex, religion, and LGBTQ issues.
Letters on
Sex-related issues
While it is difficult to gauge the demographic breakdown of Abby's readers, our best guess is that it skews about two-thirds women. In the late 1980s, as part of a survey on infidelity, Abby reported that about 70% of her respondents were female. The letters, at least broadly, are a somewhat stronger reflection of women's sexual concerns. Indeed, two of the top three concerns pertain to husbands who have lost that lovin' feeling and losing one's virginity.
Husbands who have lost interest in sleeping with their wives were especially common in the 2010s. Whether it's because they're "addicted to adult porn movies" or have simply lost interest, sexually frigid husbands were the most common sex-related concern.
Well before more progressive stances were mainstream, Abby was a strong supporter of LGBTQ rights and freedoms, and readers frequently wrote questions pertaining to sex and homosexuality.
In earlier years, readers were somewhat more likely to write in to ask advice about abstaining from sex before marriage, particularly on how best to date.
Some of the most curious letters pertained to relatively unusual circumstances, such as a wife's husband sleeping with her brother or a mother whose daughters share a husband.
In what is perhaps a result of greater societal openness, more and more letters in recent years stemmed from people seeking help in coping with sexual abuse.
As the internet began to grow in popularity, questions about pornographic content increased, particularly surrounding significant others' questionable browsing habits.
Every so often, teenagers (or their parents) write in with concerns about being too young for sex.
Most adults today wouldn't bat an eye at sexual content in media. For many years, however, the topic of sex in popular culture was a contentious one, as evinced by parents' complaints in Dear Abby.
The topic of HIV/AIDS receives much less attention than it did three decades ago, when the disease first cut through the LGBTQ community. Many of the letters that Abby selected for print focused on misconceptions surrounding transmission, but also included panicked requests for assurances that the writer wasn't at risk.
Although sex among the elderly hasn't commonly been a topic for discussion, several Dear Abby readers have boasted about the benefits of amorous activity in their later years.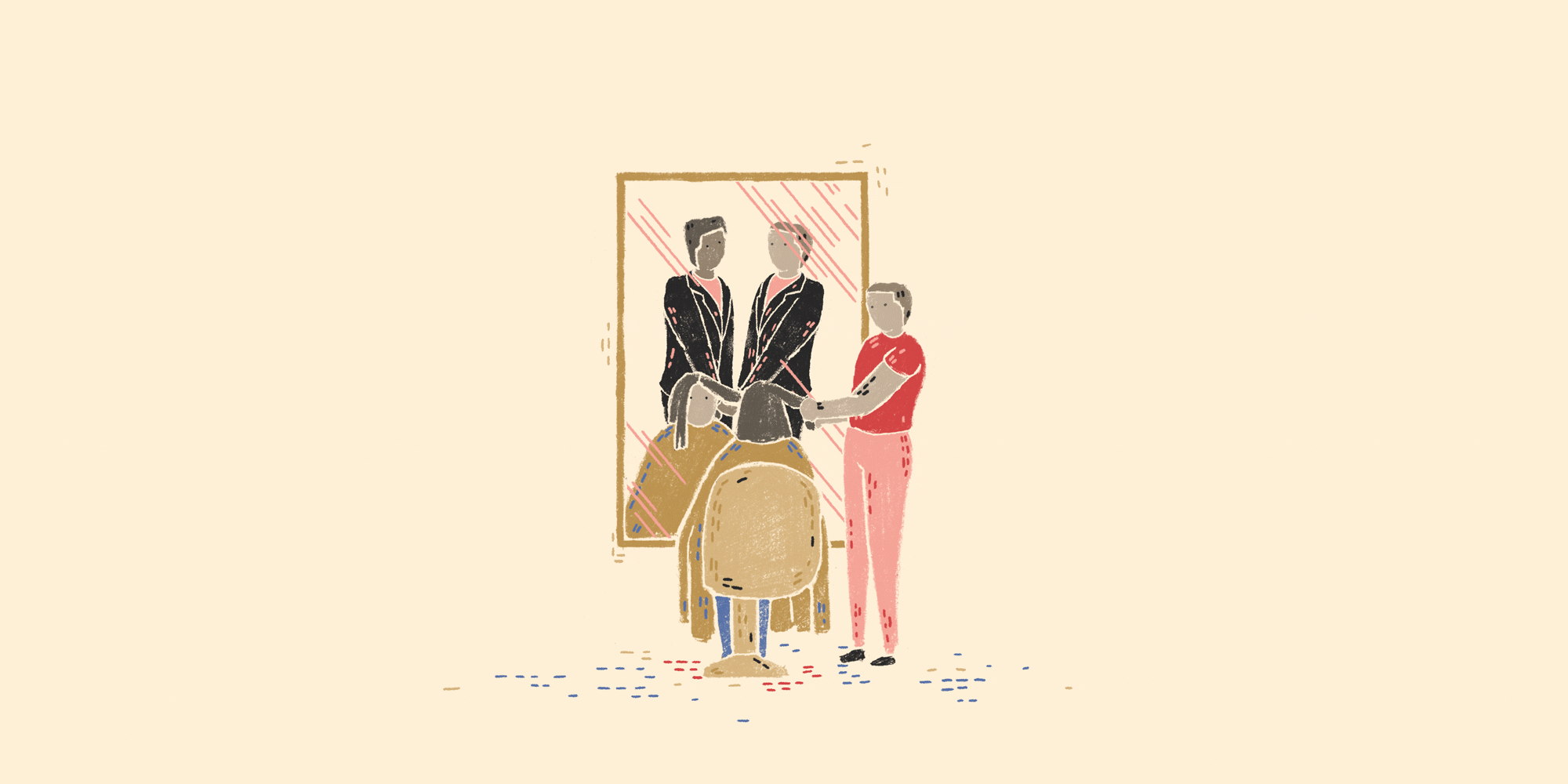 Letters on
LGBTQ-related issues
In the 1960s and 1970s, the fight for equal rights for the LGBTQ community was struggling to gain momentum. Mainstream support for the cause was low, and publicly defending homosexuality often meant risking ostracism. All the more commendable, then, that Pauline Phillips, the original Abby columnist, was an unequivocal proponent of gay rights. Her three-word response to a complaint about two neighbors, whose guests included "men who look like women, women who look like men, blacks, whites, Indians," was a terse distillation of her attitude towards bigots: "You could move."
Along with greater representation in mainstream media (Orange Is The New Black, Transparent), questions surrounding transgender issues—such as readers expressing their desire to transition or trying to cope with falling in love with transgender individuals—began to grow in popularity in the 2010s.
A perennially popular theme among Abby's readers was anxiety surrounding coming out. Whether young or old, male or female, single or married, readers continuously sought advice about how to tell their friends and family about their sexual orientation.
Readers' broad curiosity about others' homosexuality was a dominant theme: What were homosexual men and women like? What made someone a homosexual? Were they, themselves, gay?
Conflicts between conservative religious upbringings and questioners' sexual orientations have been commonplace in Abby's column for many years, with many of the respondents having been disowned or ostracized by their families.
Women frequently asked for advice on how to best deal with husbands they either suspected or found out to be gay.
Letters that elicit an eyebrow raise are common, either because of the writer's anachronistic beliefs or of the outlandish scenarios described.
Abby's column frequently published letters from parents who were either struggling to accept their children, change their childrens' romantic inclinations, or seeking the best way to communicate with them.
The AIDS epidemic in the 1980s, which disproportionately affected the LGBTQ community, made itself thoroughly felt in the pages of Dear Abby.
During this decade, some of Abby's readers expressed a compassionate view of the LGBTQ community, contra mainstream reception.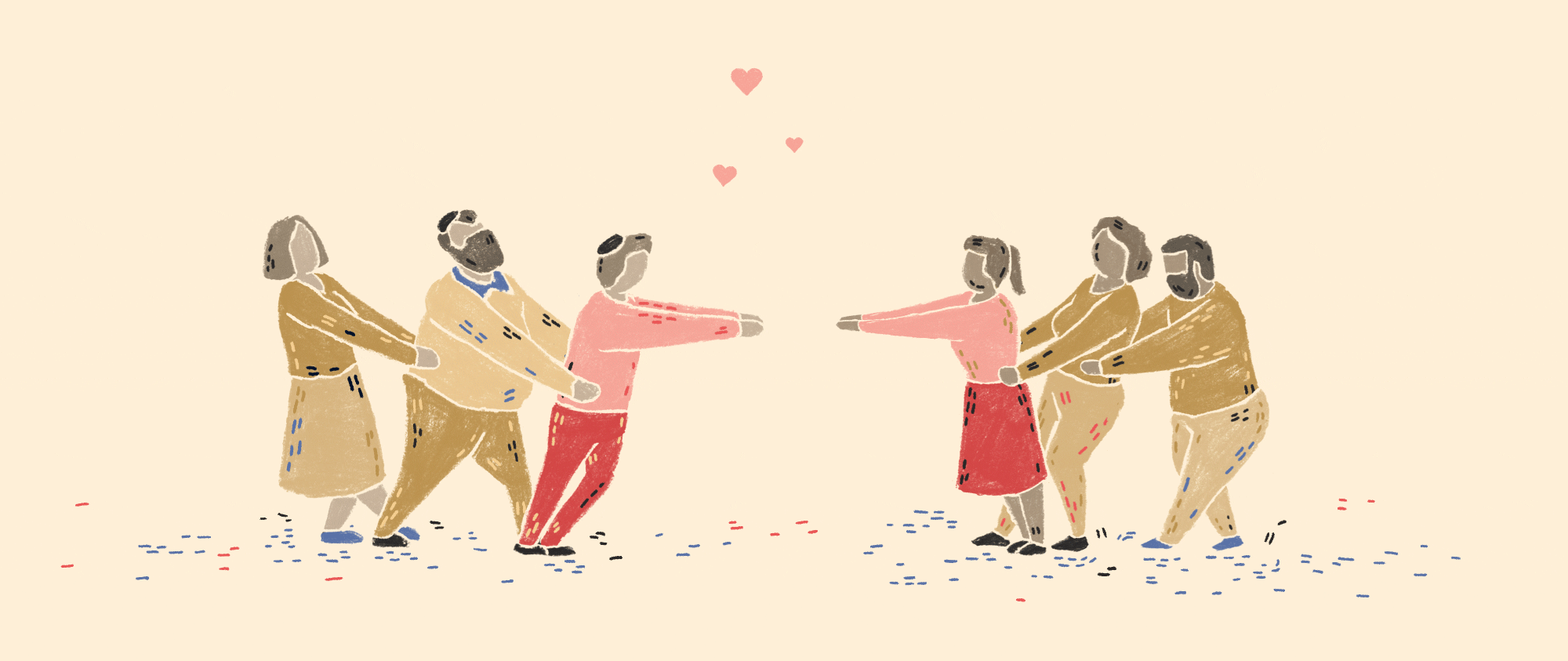 Letters on
Religion-related issues
Despite the popular narrative of a decline in religious adherence in the US, nearly 9 out of 10 Americans still believe in god, and religion maintains a prominent role in people's anxieties. Consequently, it's no surprise that people asked about the best ways to reconcile what they wanted with the rules dictated by their faith.
Each religion has its particularities, and respondents often wrote in regarding religious rules in the context of modern life—from a young Jewish girl who is forbidden from getting a tattoo to the adult-film actor whose daughter is applying to a religious school.
Should babies be allowed in church (a surprisingly contentious question)? Should congregations be tolerant of dogs? And what of their owners, if they happen to smell like their pets? Such questions, and others surrounding the proper ways to behave in places of worship, were common.
Dealing with infidelity is difficult enough without adding the watchful eye of god to the equation, and many Abby readers wrestled with having committed adultery from both a personal, and religious standpoint.
There are few things more heartbreaking than a religious lesbian, gay, transgender, or queer person asking why God has made them sick and commanded them to be well. These anxieties have been relatively common over recent years.
With faith comes doubt, and in an era that predated the internet, many of Abby's readers had few resources other than America's leading advice columnist when facing crises of religion.
Although the taboo attached to premarital sex has dissipated in urban America, Abby's readers, particularly older ones, continue to struggle with religious views to the contrary.
Few religiously-rooted institutions receive quite so much attention as marriage, and Abby's readers continue to struggle with the best way to balance their wants with the dictates of their faiths.
Concerns surrounding being a godparent have been consistently popular, from whether an atheist is fit for the role to the precise obligations associated with it.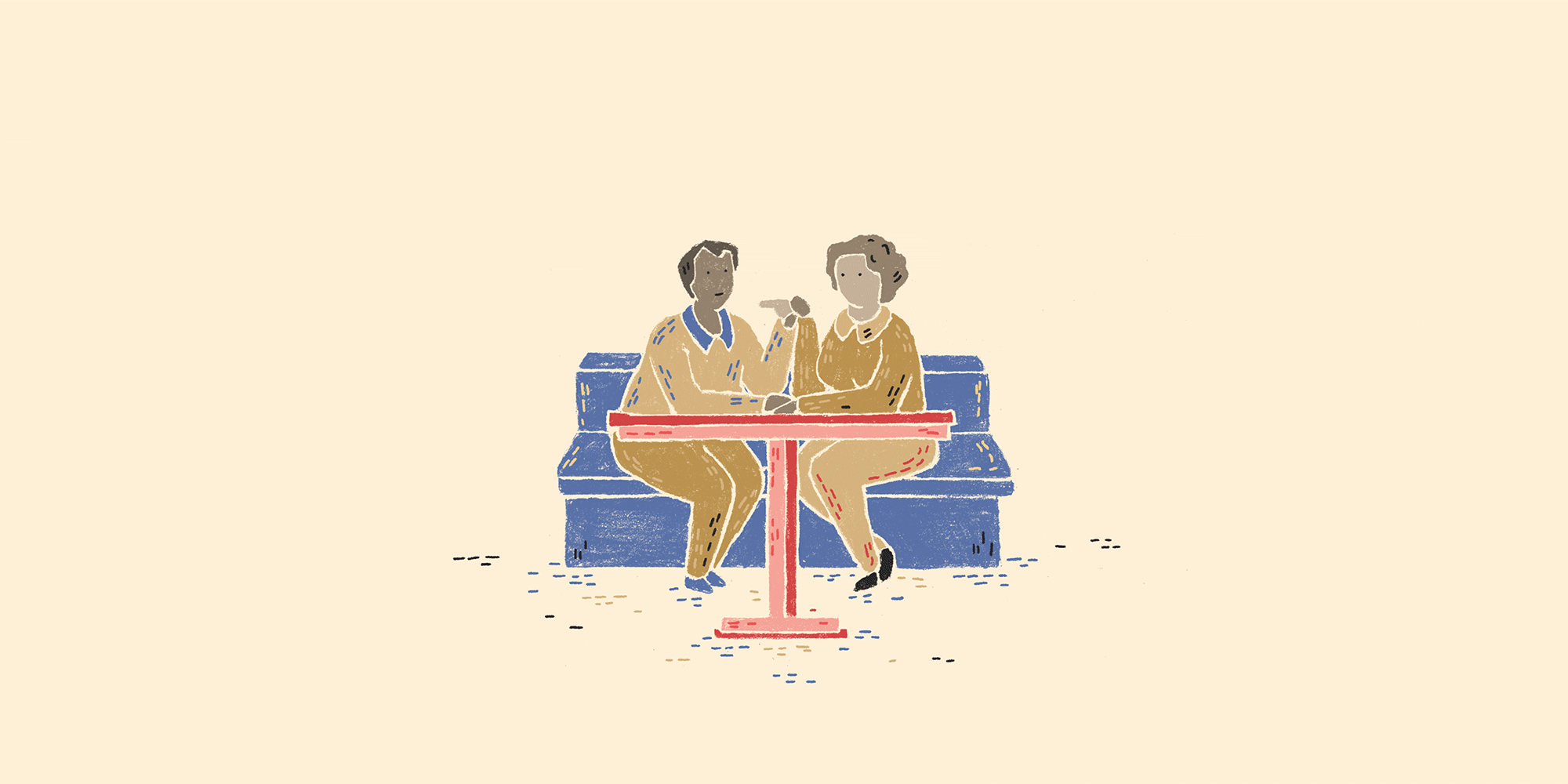 See the code that generated this article on: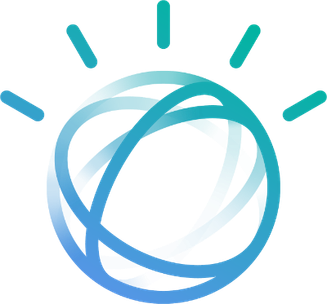 IBM Watson Studio
Dear Abby Analysis
30 Years of American Anxieties
Whom do we worry about, and what are our biggest concerns about them?
Spend a few minutes reading the the questions that Abby's readers write in, and you'll quickly note that they're invariably social in nature. Without friends and lovers, family and coworkers, there would be no Dear Abby column. We decided to explore how our anxieties vary based the people we worry about. To do so, we examined each letter's most characteristic terms (comparing each letter's words to the words used among all letters). Using a data science technique called t-SNE, we grouped the questions to derive constellations of concerns.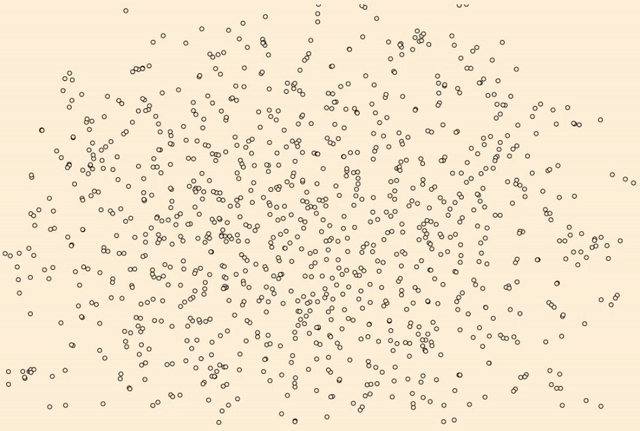 Below, we've provided the most common topics of concern among letters about husbands, wives, children, friends, and bosses.
And so, what does the landscape of our worries look like? Some anxieties, such as concerns about dating and virginity, questioning sexuality, or worries about marrying someone of a different religion, appear steadily across recent decades — they're evergreen, and are likely to persist.
Others, like fears of HIV/AIDS, or a growing openness about sexual abuse, are likely a function of their time: either because of national-scale events, or because of society's beginning to embrace heretofore taboo topics.
While our most pressing concerns are universal, they differ between the people whom we worry about — our battery of concerns about husbands revolves around weddings and neighbours, but changes when it comes to, say, sons and daughters.
To be sure, our worries will continue to reflect the times: mentions of the internet and new technology in questions notably increased throughout the late '90s. The subjects of our fears, however — our parents, children, friends, colleagues, and others closest to us — are unlikely to change. That which is most important to us has less to do with the times, than it does with being human.
Data and Method
At the beginning of the project, we had collected and OCR'd data ranging from the 1950s through to 2017. Earlier articles, available through JSTOR, proved to be difficult to convert to structured text, so we omitted them from analysis. Consequently, our corpus of questions spanned between the mid-1980s and 2017.
The writers of these questions likely skew roughly ⅔ female (according to Pauline Phillips, who mentions the demographics of responses to a survey she disseminated in 1987), and consequently, their interests are overrepresented; we've been unable to find other demographic data surrounding their origins. There is, doubtless, a level of editorializing here: only a fraction of the questions that people have written in have seen publication, because agony aunts (the writers of advice columns) must selectively filter what gets published. Nevertheless, the concerns of the day seem to be represented, such as the HIV/AIDS crisis in the 1980s. Additionally, we believe that the large sample of questions in our corpus (20,000+) that have appeared over recent decades gives a sufficient directional sense of broad trends.
After initially exploring the corpus, we began to identify a number of common themes which Dear Abby's readers frequently brought up, and decided to focus on three: sex, LGBTQ issues, and religion. For each relevant issue, we created a list of relevant keywords for each issue and used those to first create a broad grouping of question, before breaking them down into categories.
For the final section, we searched for questions dealing with parents, children, friends, and bosses of Dear Abby's readers. We then employed a technique to cluster these posts visually, called t-SNE, and proceeded to manually create categories using both these visual groupings, as well as a manual classification process consisting of tagging all relevant entries.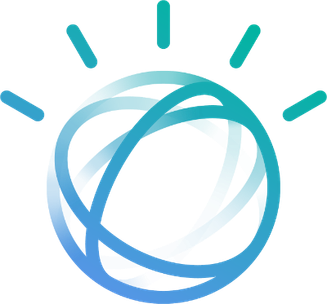 An editorial partnership with
IBM Watson Studio
The Pudding partnered with IBM and leveraged IBM Watson Studio for its analysis