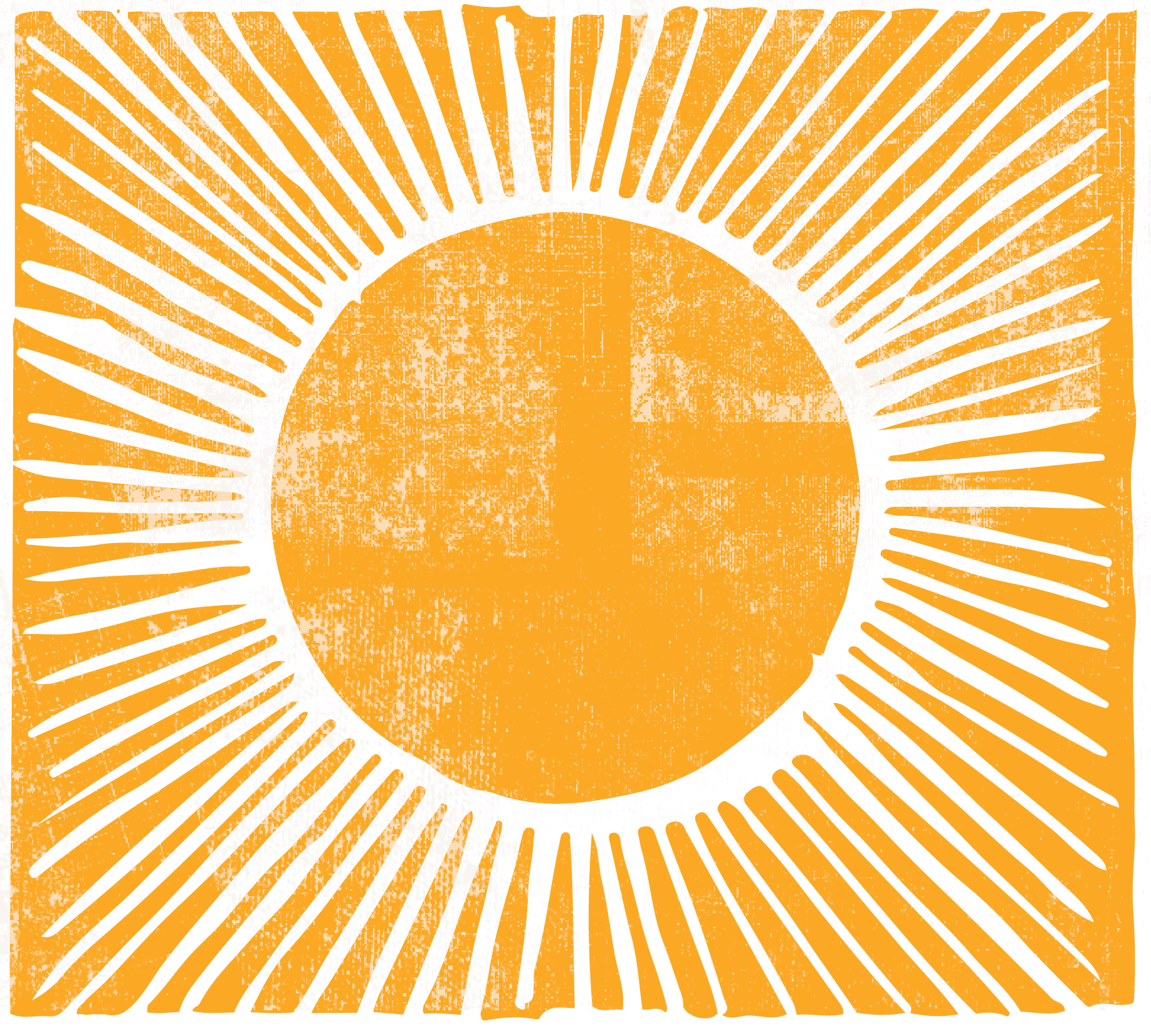 Examining Back-to-Back plays by gender, race, & sexual orientation
They Don't Play a Lady-O on Country Radio
Scroll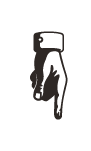 It's 8:35am on a Friday morning. You hop into your car and turn on the local country radio station: a classic, Brooks & Dunn's "That Ain't No Way To Go."
You've got nothing else to do today but ride around and blast some songs. After a few hours you hit a stretch that includes Keith Urban, Kenny Chesney, Michael Ray, Tim McGraw, Thomas Rhett, Easton Corbin, Chris Stapleton, Sam Hunt, George Strait, Jordan Davis, Luke Bryan, Cody Johnson, and Jon Pardi.
Noticing a pattern here? All men. In fact, here are all the songs by men played directly after other songs by men — men's back-to-backs — since you started listening. We're highlighting the second song in a same-gender pair, because it's the final "back" in a back-to-back that makes it count.
It'll be 9 hours and 16 minutes before you hear a rarity on country radio: back-to-back songs by women with Priscilla Block's "Just About Over You" played right after the Carly Pearce and Ashley McBryde's collaboration "Never Wanted To Be That Girl."
If you listened to this station non-stop from midnight to 11:59pm today, you'd likely only hear 3 back-to-back songs by women, compared to 245 from men. And it's not just this one day...
We looked at 19 dates throughout 2022 for this same radio station and found that out of 6,474 songs, only 64 (0.99%) were back-to-back songs by women plays. For back-to-back songs by men, it was 4,231 (65.53%). Back-to-back mixed-gender ensembles and collaborations account for 36 (0.56%) songs.
To pick the dates, we started with the last Friday of each month, and then added 7 more dates for all the 2022 song releases by women that charted in the same year, thinking back-to-back plays for songs by women might jump. They didn't. For this station on average, 4 back-to-back women's songs are played on release days compared to 3 songs on "regular" Fridays.
When you recode mixed-gender collaborations and mixed-gender ensembles as songs by women artists, as some radio stations do, you get 200 (3.1%) women's back-to-back plays, roughly 10 per day for this station. But, you create a world where, in order to get plays, women have to be tied to men.
So what might explain radio's avoidance of women's songs, let alone back-to-backs? Let's start with TomatoGate.
Back in May 2015, a radio consultant said in an interview about programming that women in country music are not the lettuce in the salad, but the tomatoes — they should be "sprinkled" on the playlist and not played back-to-back. This was the first public admission of a statistical formula guiding radio practices around gender.
This wasn't new information for those working in radio. As Marissa Moss highlights in her book "Her Country," the rule about avoiding playing women back-to-back was written into a widely read programming manual:
It's important to orient the announcers about the general preferences I have about music flow, the formatting rules I want them to follow. [...] For example, I don't want more than two ballads in a row. I want to avoid having more than two female singers in a row."
Even beyond this manual, this practice of not programming songs by women back-to-back goes back to at least the 1960s. When TomatoGate erupted in the industry, one former program director said, "...since the 1960s, program directors have been telling people not to play two women back-to-back. It has nothing to do with sexism. It has to do with the fact that through the years, you have had very few hits by women, so you want to spread them out a little bit because there are fewer of them." For program directors, he said, "it was a matter of balance."
But you'd think that, over time, as more and more women pursued careers in country music, with more songs being released by women, program directors would eliminate this rule because they had more songs to play. Sadly, that doesn't seem to have been the case.
Research on representation of women in the industry has shown that songs by women have always been underrepresented on industry charts, which suggests that they also were receiving limited airplay at radio. One study shows us that songs by women increased gradually over four decades of the long-running Billboard Hot Country Songs chart from 6.5% in 1958 to a peak of 33.1% in 1999 — a period that many reflect on as one in which songs by women across all genres were charting in greater numbers.
But for country music, this was an historic peak. Following a "banner year" in which songs by women made up 33.1% of the Billboard Hot Country Songs chart — that was at the time based solely on radio airplay — the percentage of charting songs by women gradually declined in years that followed, reaching a low of 11.4% in 2015 (the year the infamous tomato statement was made) and has averaged 15% over the last 7 years. Billboard now incorporates more metrics than just radio airplay into the Hot Country chart, but the numbers from the early 2000s are on par with what we see in Mediabase airplay data, which is what we used to calculate the back-to-back rates of play in this piece.
Representation on airplay charts, 1996-2022
Note: The 1999-2001 numbers reflect representation on the Billboard's Hot Country Chart, which at the time was tabulating popularity based on radio airplay. These statistics are drawn from Jada Watson's article on the long-running Billboard chart. Numbers from 2002–2022 track representation on the Country Airplay chart generated by Mediabase-monitored stations. The statistics are drawn from Jada Watson's studies on airplay charts, including the April 2019 first report on gender representation on country radio prepared in consultation with Woman of Music Action Network and her most recent study Redlining in Country Music 2.0.
What happened to cause such a downward turn in the early 2000s that is still being felt in the industry to this day? Changes in federal legislation, for starters.
In 1996 the Telecommunications Act went through its first major overhaul in just over 60 years. Amendments to the law loosened ownership regulations: not only could a single company now own more stations, but it also was allowed to purchase multiple stations in a single market (depending on its size).
With fewer companies owning more and more stations through the late 1990s and early 2000s, programming became increasingly centralized: fewer individual station playlists led to fewer spots for new songs, which led to fewer opportunities for artists already marginalized within the industry.
Songs by women were on the chopping block
One consultant, Mr. TomatoGate himself, removed half of the songs by women from his scheduling catalog and reported a ratings increase. He then replicated this experiment across other stations and reported the same. Interestingly, he never tested what would happen when reducing the number of songs by men, stating that such a metric would not work in country music.
The result of these experiments was a decades-long consultancy practice built around the idea that programming songs by women at 13-15% of radio playlists was good for business. But this quota has had long-term consequences for the industry, and the declining presence of songs by women at country radio has resulted in fewer opportunities for women to build their careers.
It's become a self-fulfilling prophecy. The lack of radio airplay for songs by women deters labels from investing in women artists and publishers from encouraging their writers to pen songs for them. It means that fewer songs by women chart, limiting their potential reach in being discovered by audiences, because they are receiving fewer opportunities to perform at festivals, on tour, or on award shows. Heck — radio airplay and chart positions also determine which artists get to walk the red carpet at industry events.
And since both the Country Music Association and Academy of Country Music use chart positions to determine eligibility for many of their awards, fewer songs by women are eligible for consideration.
And this entire discussion really only centers around the careers of white women in the industry, because Black, Indigenous and women of color are still to this day excluded from participation within the country music industry. Just 6 solo Black women and 1 group of Black women have charted since 1958, and in 2022 songs by Black women received just 0.03% of radio airplay — with spins almost entirely in the evenings and overnights.
1969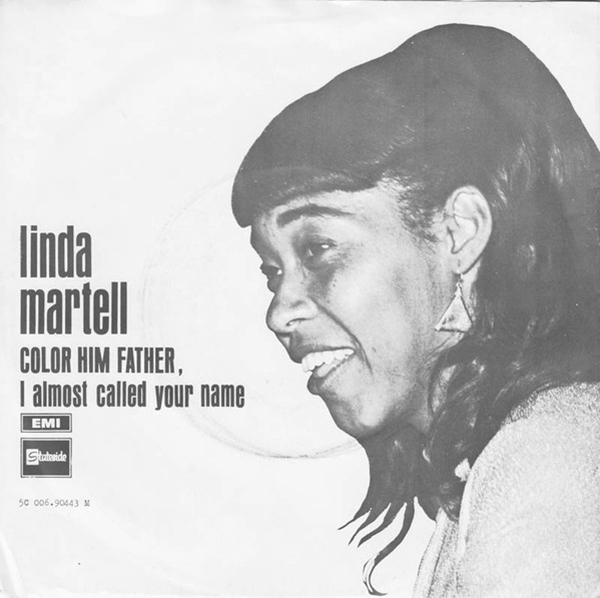 Linda Martell
"Color Him Father"
Highest charting Black woman
2008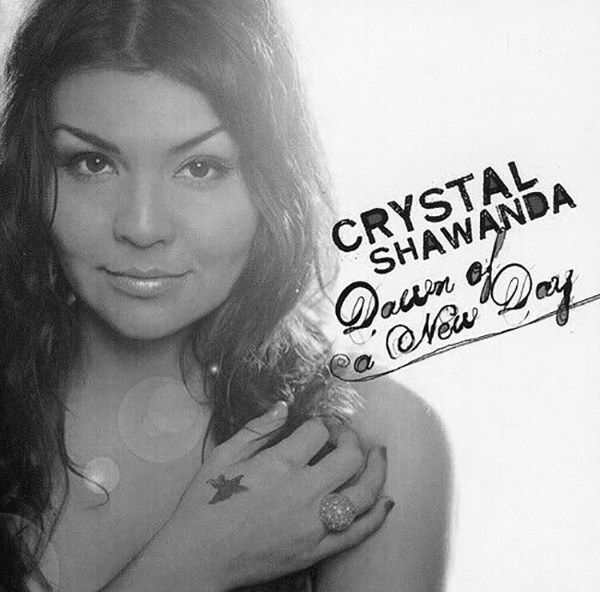 Crystal Shawanda
"You Can Let Go"
Last Indigenous woman to receive airplay or chart
2013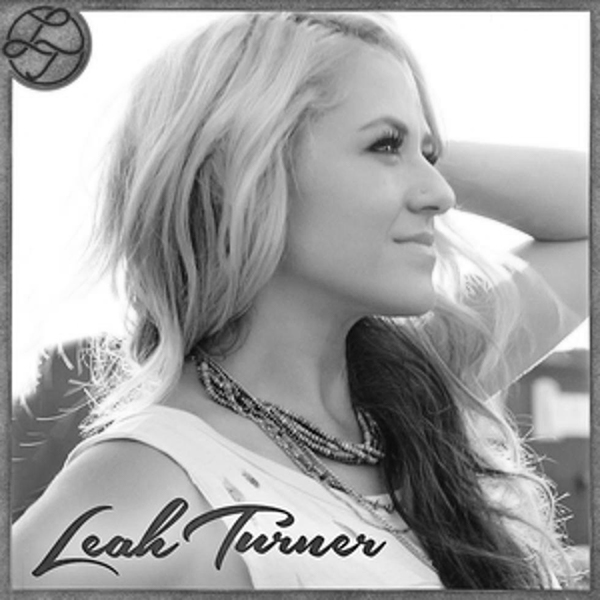 Leah Turner
"Take the Keys"
Last solo Mexican-American woman to receive airplay or chart
2016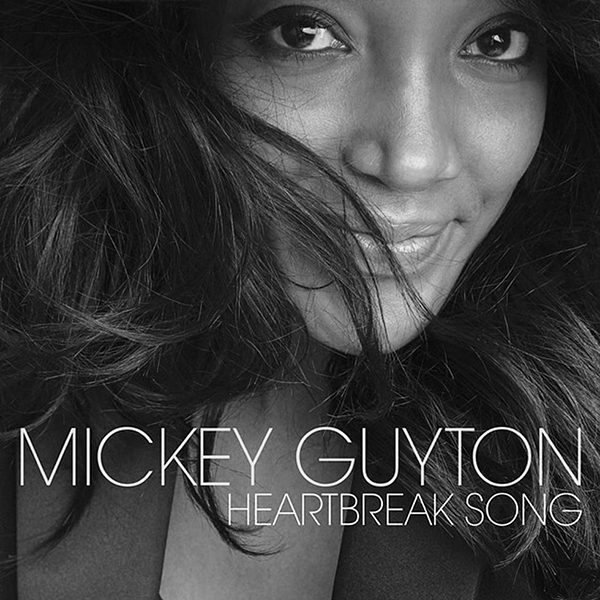 Mickey Guyton
"Heartbreak Song"
Last charting Black woman
Asian women have not received any support from radio in country music history
The same dire statistics are true for LGBTQIA+ artists, who received 0.13% of the airplay in 2022.
The absolute lack of airplay for songs by women of color and LGBTQIA+ artists has resulted in significant limitations to opportunities within the industry. What's worse, the absence of airplay is then used in discussions about the commercial viability of these artists to justify and maintain industry practices that limit their potential.
So how bad is bad for back-to-back?
Knowing this existing gender bias and racial inequity in country radio, we set out to find out just how bad is bad, especially for back-to-back spins, an audible confirmation of country radio's tokenism — the idea that you've played one woman so you don't need to play any more. But, of course, it's fine when 20 different men sing about trucks and beer.
We looked at 29 country radio stations across the US — both large markets and large country markets. The station data we saw earlier was from San Antonio's KCYY-FM. As bad as those numbers seemed, it's actually one of the better stations for playing songs by women back-to-back at 0.99%.
Percentage of back-to-back women plays by station
Los Angeles (KKGO-FM)
1.27%
San Antonio (KCYY-FM)
0.99%
Kansas City (WDAF-FM)
0.98%
Philadelphia (WXTU-FM)
0.91%
Nashville (WKDF-FM)
0.66%
San Antonio (KAJA-FM)
0.64%
Greensboro (WPAW-FM)
0.58%
Indianapolis (WLHK-FM)
0.47%
Greensboro (WTQR-FM)
0.42%
Charlotte (WSOC-FM)
0.39%
Washington DC (WMZQ-FM)
0.39%
Kansas City (KBEQ-FM)
0.38%
Charlotte (WKKT-FM)
0.31%
Cincinnati (WNNF-FM)
0.23%
Indianapolis (WFMS-FM)
0.23%
Cincinnati (WYGY-FM)
0.19%
Kansas City (KFKF-FM)
0.16%
Cincinnati (WUBE-FM)
0.03%
For some of the stations, you could go a full day or more without hearing a song by women played back-to-back. To test if the rate of back-to-back plays for women's songs is what we'd expect given their already low rate of overall play, we decided to run 1,000 "coin flip" simulations for each station. These simulations took into account the total number of songs played for each station across 19 days and the percentage that women's songs are played overall in the same time span.
In 17 of the 29 stations, we saw actual observed rates of play for women's back-to-backs (the blue line in the below charts) that were lower (to the left) than their expected range of plays (tan bars) if left up to chance. This hints that the low rate of women's back-to-back plays at these stations is an active programming decision, not a random coincidence.
"Coin flip" simulations by station
The lack of women's back-to-back songs isn't just extended time without alto twang, vocal cry breaks, pitch-perfect harmonies, soaring vocals, and the instrumental virtuosity of women artists. You're also missing empowering, personal testimonials of love, loss, friendship, intergenerational relationships, trauma. These stories — often centered around the experiences of women, people of color, and the LGBTQ+ community — get erased when they're not played on radio. It alienates a huge portion of people who want to see and hear themselves in country music. Singer-songwriter Brandi Carlile expands:
I'm trying to picture in my head a 10-year-old girl right now in rural America, who is only allowed to listen to that country radio station her parents [play]. And only every hour to hour-and-a-half can she hear a song that's not about blue jeans and boobs, and beer and trucks and back roads. What does that say to her about life? That's not a small problem."
In addition to the loss of stories, the underrepresentation of women, artists of color and LGBTQ+ artists and the lack of back-to-back rotation of their songs contributes to a culture in which their voices are unfamiliar to audiences. Repetition is a core element to a genre's evolving sound and culture, shaping audience familiarity with artists and their voices. So, the more songs by men are played, the more familiar listeners become with their voices.
But the reverse is true, too. The less that songs by women, artists of color and LGBTQ+ artists are played – in daytime hours and in close succession to each other – the less familiar they are to audiences. Spreading their songs out within a 24-hour cycle contributes significantly and damagingly to a culture of inequity in country music. Not only do radio listeners assume based on this programming that only a few (white) women participate in making country music, but they also develop harmful beliefs about who "belongs" in the industry. This is a culture that privileges white men – old and new – at the expense of all other artists.
Radio airplay, which builds exposure for artists and creates pathways to industry popularity charts, is also linked to opportunity and access to resources within the industry, including touring, festivals, merchandising, eligibility for awards, and more. At the same time, radio airplay influences how labels sign, produce and promote artists, creating a feedback loop within the industry ecosystem that also impacts songwriters and publishers, studio and touring musicians, and production teams responsible for mixing/recording new music. The path for white women in the industry is faint, but as Andrea Williams explains explains: the path for women of color is non-existent.
To test see if the rate of back-to-back plays was what we'd see if it was left up to chance
When women are played back-to-back it often comes with caveats
Data from the 29 stations shows that women artists are often played during the evening (7pm–midnight) and overnight (midnight–6am) hours when listenership is down. On average, 65.1% percent of songs by women played back-to-back come during these hours — very "if songs by women artists are played back-to-back and no one is around to hear it, does it make a sound?" energy.
Percentage of back-to-back spins for songs by women by time of day
Overnight (OVN)
midnight–6:00am
Morning Drive (AMD)
6:00–10:00am
Midday (MID)
10:00am–3:00pm
Afternoon Drive (PMD)
3:00–7:00pm
Evening (EVE)
7:00pm–midnight
Note: Keep in mind that these percentages are percentages of the tiny number (1.3% and below) of women's back-to-back plays.
Just under 80% of the songs by women played back-to-back are "gold" or "recurrent" songs. Gold songs, not to be confused with the Recording Industry Association of America's gold record sales designation, are hits that are several years old — think Carrie Underwood or Taylor Swift in the mid-to-late 2000s — that have become part of a station's back-catalog of songs. "Recurrent" songs are songs that have hit their peak within a station's playlist (and industry charts) but are still part of regular programming (some will eventually become part of that "gold" catalog). This means that there's reduced room for current songs from today's biggest women country stars like Maren Morris, Miranda Lambert, and Lainey Wilson, who are among 2022's most-played artists, regardless of gender.
Percentage of back-to-back spins for songs by women by record type
Note: Keep in mind that these percentages are percentages of the tiny number (1.3% and below) of women's back-to-back plays.
Now, no one's hating on Carrie or Taylor — their classics deserve lasting airplay — but it does seem like country radio largely avoids today's songs by women.
And when current songs by women do get played, it's often the same handful of artists. The top 3 current women artists make up 52% of current airplay for women. The top 3 men account for 20.3% of current airplay for men.
Plays for top
overall women
| Artist | % |
| --- | --- |
| Carrie Underwood | 14.3% |
| Miranda Lambert | 10.3% |
| Maren Morris | 9.5% |
| Total | 34.1% |
Plays for top
current women
| Artist | % |
| --- | --- |
| Gabby Barrett | 23.2% |
| Kelsea Ballerini | 17.0% |
| Lainey Wilson | 12.0% |
| Total | 52.5% |
Plays for top
overall men
| Artist | % |
| --- | --- |
| Luke Combs | 5.4% |
| Morgan Wallen | 4.1% |
| Luke Bryan | 3.7% |
| Total | 13.2% |
Plays for top
current men
| Artist | % |
| --- | --- |
| Jelly Roll | 8.7% |
| Jimmie Allen | 6.4% |
| Zac Brown Band | 5.3% |
| Total | 20.4% |
So women have the deck stacked against them: their songs are played less often overall, less often back-to-back, less often during prime listening hours, and less often even if they have new music. And this is all compounded for artists of color, women artists of color, queer artists, and those at all the intersections.
Where back-to-back spins for songs by women were on average 0.5% of all airplay, back-to-back spins for songs by all artists of color averaged 0.38% and back-to-back spins for those by women artists of color were non-existent. Out of 182,848 total songs from the 29 stations we surveyed, there was a single back-to-back song pair from out LGBTQ+ artists: On February 7, 2022 at 2:16pm Chicago WUSN-FM played the Brothers Osborne's "Stay A Little Longer" followed by Hunter Hayes' "Wanted." Non-binary and trans artists are completely absent on mainstream country radio.
So not only is country radio not playing the "tomatoes" of the salad, it's not playing the cucumbers, or the carrots, or the celery, or the croutons, or even the dressing. You've just got the lettuce. And what the hell kind of a salad is that?
Water...you've got crunchy water.
Explore the back-to-back song demographics for each of the 29 radio stations

Women artists back-to-back
Men artists back-to-back
Mixed-gender artists back-to-back
Not a back-to-back
Straight Artists
LGBTQ+ Artists
White Artists
Artists of Color
Notes: No songs by transgender or non-binary artists were played on these stations.
Jan
7
Jan
24
Jan
28
Feb
7
Feb
25
Mar
18
Mar
25
Apr
8
Apr
29
May
20
May
27
Jun
13
Jun
24
Jul
29
Aug
26
Sep
30
Oct
28
Nov
25
Dec
30

Methodology
Nielsen Topline Ratings (Nielsen, now owned by Luminate) were used to identify markets where country music has the largest share of the radio audience (like Nashville and San Antonio) and markets with the largest overall radio audience (like Los Angeles and Chicago). All stations within the ten top country markets and six of the top overall markets are included in this study, totalling 29 stations located in influential markets within the USA. New York's WNSH-FM was previously part of the large market list, but was eliminated from the study because the station went off the air in October 2021.
For each of these stations, we downloaded 24-hour daily logs from Mediabase for 19 total dates in 2022: the last Friday of each month, plus 7 additional days that correspond to release dates for all the 2022 song releases by women that charted in the same year, giving stations the best commercial shot at playing music by women.
We coded each artist by gender using a manually collected database used in previous research by Jada Watson. Artists were coded as:
Men: solo men, ensemble of only men, collaboration of only men
Women: solo women, ensemble of only women, collaboration of only women
Mixed-gender: ensemble of men and women, collaboration of men and women
Note: No songs by transgender or non-binary artists were played on these stations. There are of course, transgender and non-binary artists in country music, but they are excluded from mainstream country radio.
We then coded back-to-back plays. If a song was by an artist coded as the same gender as the song before it, it was coded as a back-to-back song (back-to-back men, back-to-back women, back-to-back mixed-gender, or not back-to-back). For example, if you hit a run of three songs like Maren Morris' "The Bones", Kelsea Ballerini's "Hole In The Bottle", and Morgan Wade's "Wilder Days", only the last two, would be considered back-to-back spins.
To calculate how often you would expect to hear women's back-to-back songs on each station we ran 1,000 "coin flip" simulations. These simulations took into account the total number of songs played for each station across 19 days and the percentage that women's songs are played overall in the same time span.
Notes
Correction: This piece originally overstated the number of women's back-to-back songs you would expect to hear for San Antonio (KCYY-FM) in the intro: 30–40 instead of the correct range. This has since been removed and corrected. The probability for back-to-back songs is calculated for all songs in the 19 day period, not individual days.
The designs for this piece were inspired by Hatch Show Print, Nashville's historic letterpress, running since 1879. Hatch Show Print is now a part of the Country Music Hall of Fame and Museum and prints posters for all the artists who perform at "The Mother Church of Country Music," The Ryman Auditorium. The title typography uses the "Hank" (named after Hank Williams) style of the Dude font by Dan Gneiding, available at Lost Type Co-op.
Tami Neilson generously allowed us to use lyrics from her song "Queenie, Queenie" as the title of this piece.
Starting with this song, we've built a 24-hour Spotify playlist where women's songs are played at the same back-to-back rate that songs by men are in reality. That means 333 songs, 270 of which are by women. The majority (roughly 65%) of songs included in this playlist are songs that were actually played on country radio between 2000–2022. For the remaining 35% we took DJ liberties and added in noteworthy classic hits, songs from unsigned artists, and a few sentimental favorites. Unlike radio, we avoided playing songs more than once (because that would be annoying on a playlist!). We also limited artists to a maximum of 5 songs, not including collaborations. Enjoy!
Organizations & communities
Blogs, newsletters, & zines
Podcasts & radio shows
Support the artists
About the authors